Your techs are amazing...they go above and beyond

- D.R., Hudson, FL
Our family serving yours
since 1976
Enter zip code to learn if we service your area:
Don't Fret, Don't Sweat, Call Bayonet
Plumbing, Air Conditioning and Heating Services in Brooksville, FL
Bayonet Plumbing, Heating & Air Conditioning: don't sweat, call Bayonet! Our Brooksville, FL plumbers and air conditioning repair technicians are standing by to serve you. Bayonet Plumbing, Heating & Air Conditioning's experts can customize your home's plumbing and HVAC systems to your exact specifications. For fast, reliable, trustworthy service in Pasco, Pinellas, Hillsborough, Citrus or Hernando counties, look no further. Our service technicians are the best the industry has to offer. Whether you need plumbing, air conditioning or heating services in the Brooksville, FL area, simply give us a call! We are available for 24–hour service. Bayonet Plumbing, Heating & Air Conditioning is proud to be AskTheSeal certified, which means that all of our technicians and office staff have been thoroughly background checked for your safety and security.
Whether you are considering replacement of an AC system, a plumbing repair, an estimate, a remodel, or water conditioning, we can help! We offer free estimates and second opinions, and are proud to offer a two–year guarantee on all of our service repairs. If you become an MVP member, we extend that to five years. You can't lose. Bayonet Plumbing, Heating & Air Conditioning has served the greater Brooksville area sice 1977. We are experts at service, new construction installations, water conditioning, air conditioning repair, air conditioning replacement, and many more services. For the best, Don't sweat, just call Bayonet––today!
If you're looking for information, look no further. We believe that educated customers are the best kind! From our blogs on the right side of this page to the "ask an expert" link above, you can get your questions answered on this site. We can provide top–notch air conditioning repair service, quality minded air conditioning replacement installations, fast and affordable plumbing service, and more! Get your estimate or schedule a repair today. We make it easy. You can schedule a service call, request an estimate, or even ask a question right now through our live chat feature! If you're not immediately connected with an operator, we will email your repsonse shortly.
Thanks for visiting. We'll be in your neighborhood soon!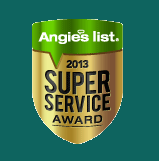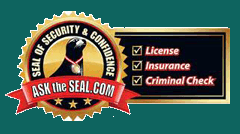 We accept the following
payment types:
Visa

MasterCard

Cash

Discover

American Express

Checks
Financing Available,
subject to credit approval,
Click here to apply
Financing provided by Wells Fargo Financial National Bank with approved credit.