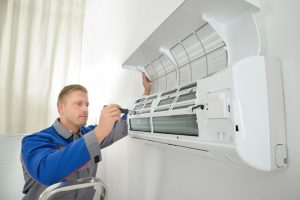 Heat pumps are pretty incredible systems. Imagine telling someone 30 years ago that they could get both heating and cooling from the same system. They'd likely think you were kidding!
While heat pumps do boast their fair share of impressive features, they aren't invincible. Just like any other home comfort system, a heat pump can run into trouble. The wear and tear that is created by regular use will do that. No matter the cause though, when issues with your heat pump pop up, you should get them addressed as soon as you can.
Here are some ways to figure out if and when your heat pump system needs AC repair in Orlando, FL from a professional technician:
The system is making concerning noises
While heat pumps don't run silently, they shouldn't make a noticeable racket. Loud and concerning noises should, well, concern you! This is because they are indicators of a problem that will only get worse the longer it goes on. Don't ignore noises like rattling, clanging, hissing, bubbling, or screeching–instead, use them as a sign that you need to call in a pro!
Your heat pump can only produce heat
Heat pumps are great for year-round comfort because they can provide heating and cooling for your home. At least, they should be able to do this. If something is off with your heat pump though you may notice the home is heating up when you want to cool it down. There is more than one issue that can cause this and a professional technician can get it fixed in no time.
Energy bills increase when you run your system
Your energy use will fluctuate a bit based on your use of your heat pump. That said, turning on your system shouldn't create a huge spike in your bills. If it does increase your energy use exponentially though, it is likely that your heat pump is struggling with an issue that is forcing it to work harder than normal to keep you cool.
Airflow from your heat pump is weak
Last but not least, don't ignore weak airflow from your heat pump. This isn't the system trying to wind down from a cooling cycle–it is a problem that is going to harm the system and your comfort. If you've changed the air filter for your heat pump regularly, then this may be a sign of a bigger problem such as a broken fan or even leaking ductwork.
Our Professional Technicians Are Here To Help
When there is a problem with your heat pump it is best the get things fixed fast. This doesn't mean try to DIY the solution or have an amateur provide a quick fix. Both of these options are likely to create more problems than they solve. Instead, reach out to a professional who has the training and know-how to actually get things working properly again.
Have a heat pump system that needs help? Contact the professional technicians at Bayonet Plumbing, Heating & Air Conditioning to schedule repairs today.