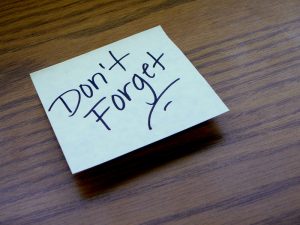 As a homeowner, you may have heard that air conditioner maintenance should be performed before the cooling season begins. But when you need AC maintenance in Tampa, FL, you might be wondering exactly what that means. After all, our cooling season is quite lengthy!
Ideally, AC maintenance should happen before you switch to using your AC. But to answer the question, Is it too late for AC maintenance in Florida, the answer is definitely not. In fact, we'd argue that AC tune-ups are more vital here than in any other part of the US. Let's explain.
The Benefits of Routine AC Maintenance
Maintenance isn't an extra "luxury" service you get when you remember to schedule it or when you can afford to do so. It's a low-cost investment in not just the efficiency of your system, but in its longevity. This is especially pertinent to Florida homeowners who use their systems for a large part of the year.
A More Reliable Air Conditioner
Perhaps the biggest benefit of regular AC maintenance is that it'll increase your AC's reliability. That means fewer unexpected repairs and breakdowns in service–something you can't afford to happen in our hot, humid weather.
You'll be able to enjoy worrying less about it suffering from a major operational failure. During maintenance, our thorough, exhaustive inspection allows us to get ahead of any potential repair needs. We find places where wear and tear could lead to system breakdowns, make any adjustments, and clean the system inside and out.
Increased Energy Efficiency
The accumulation of wear and tear on an AC creates strain on its components. As a result, your air conditioner may run longer to reach the desired temperature. This is a huge inefficiency that'll cause you to pay more for utilities than you would if you had a tune-up. With regular maintenance, an AC can retain around 95% of its efficiency rating during its lifespan.
A System That'll Last Longer
Speaking of lifespan, one of the biggest benefits of maintenance is that it helps your AC system last longer. In fact, that estimated lifespan of 10-15 years only applies to ACs that are regularly maintained. Without tune-ups, your AC may last only 6-8 years. And that's something no Florida homeowner can afford.
Fewer AC Repairs
Here's a fact that every Florida homeowner should take note of: routine AC maintenance can help prevent about 85% of the repair needs your system may ever need throughout its service life. That's because during maintenance, we're looking for any potential problems we can get ahead of. A well-maintained system naturally runs better as well.
One Caveat
The only time it's ever "too late" to schedule AC maintenance is if your AC system has broken down beyond repair and now you need a new air conditioner instead. Avoid that by scheduling that late-season tune-up now. We're only halfway through the cooling season and a tune-up will definitely help your AC make it until winter without any interruptions in service.
Contact Bayonet Plumbing, Heating & Air Conditioning to schedule AC maintenance in Tampa, FL today!