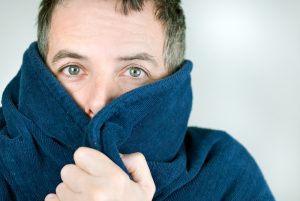 We know what you're thinking: I live in Florida, why does it matter if my heater is not the best? Well, our technicians at Bayonet Plumbing, Heating & Air Conditioning are here to tell you that it does matter.  If you are still operating a "not-so-great" system, you might be wasting more money than you think.
Great Heaters Are Efficient, and Efficiency Matters
A high-efficiency heating system, whether a furnace or a heat-pump, will save you money. Yes, the price you pay upfront for one of these systems might seem pricey, but it is definitely worth it in the long-run. Let's say that your heating system has an AFUE, or efficiency rating, of about 90%. This means that 90% of the fuel being used becomes heat for your home!
Older systems may only have an AFUE of 56% to 70%. Why spend a lot of money on fuel, if over 25% of it won't even become heat for you or your family? Owning a high-efficiency system can cut heating costs by 30 to 50%!
We know that Florida will not become a "Winter Wonderland" this December, but knowing you are getting what you are paying for matters.
Choose the Best Heater for YOUR Needs and User Preferences
Bayonet Plumbing, Heating & Air Conditioning offers excellent furnace services. Furnaces are among the most popular of all home heating options. We know there are a lot of options out there and helping you select the right furnace for your home matters to us. We're the Tampa HVAC contractor you can count on, from system selection to sizing to the installation of your new heater itself.
While gas furnaces are dependable and very efficient, making them the most popular choice throughout the country, it may not be the right type of system for your home. If your home isn't connected to the natural gas supply line in your area, we can help you select another option.
Electric furnaces are also very efficient.  Electricity costs more than gas to purchase, but it is also available everywhere. That may make an electric furnace the way to go!
We also offer heat pump and ductless mini split services. Heat pumps, both those with ductwork and those that are ductless, transfer existing heat indoors rather than generating new heat.  This makes a lot of sense in a climate like ours, where winters are quite mild. It also results in great heating efficiency. Not only that but, if you don't have ductwork installed in your home already, the ductless mini split is ideal for installation. You avoid the issue of energy loss via leaks in your ductwork entirely, too.
No matter what you choose, we can properly install your new system! Just be sure to schedule regular maintenance to keep your system running for years to come! A great heater will only take you so far. Great heating maintenance will help you to get the best that your system has to offer.