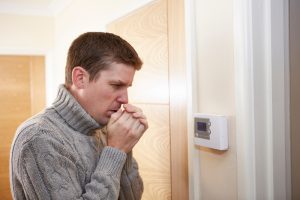 If you own a furnace, then you know how truly great these systems are. Not only are they super-efficient and effective, but they're also quite durable and reliable. It's no wonder they're the most popular home heating systems on the market today!
But sadly, no matter how great your furnace is, eventually it is going to require repairs. However, many homeowners aren't too sure when the best time to schedule repairs is, so below, we have listed some of the tell-tale signs of a furnace in need of repairs. All you got to do is keep reading below (and, as always, remember to schedule your heating repair in New Port Richey, FL with our team!)
So, Do You Need Repairs?
There are plenty of signs that suggest it's time to pick up the phone and call your local HVAC professionals:
Lower Heat Levels
If your furnace is not providing you with the heat you expect, it's time to call in an expert. There are multiple issues that can lead to lower heat levels: clogged burners, a breach in the ducts, or even a lack of fuel. In any case, it is in your best interest to contact a professional… that is if you want to keep warm, of course.
Strange Noises
Screeching, banging, rattling, and clanking are all sounds you don't want to hear from your furnace. In fact, the only sound you should hear from your furnace is the soft whooshing of air through the vents. There are numerous reasons as to why a furnace might be noisy, like motor issues, combustion problems, a broken heat exchanger, and more. The last thing you want to do if your furnace starts making weird noises is plug your ears and ignore them—call a pro right away!
Short Cycling
Short-cycling is a term used to describe when your heater turns on and off and on and off over and over again without ever completing a full heat cycle. Not only is this super inefficient, but it also places a ton of strain on the system itself, leading to costly repairs and even bigger energy bills. Therefore, you are going to want to take care of this issue as soon as possible.
Higher Bills
One great way to tell if your furnace needs repair is to take a close look at your heating bills. If you notice that you are paying more and more for heat, it's time to think about why that is. Perhaps, your system is in desperate need of repair! No matter what, you are going to want to have a professional take a look at your system.
Hire a Professional
When the time comes to schedule your heating repair services, be sure to hire a professional. Only a certified HVAC professional has the tools, training, and experience to safely and correctly handle the complex needs of your system, the first time around. Trust us, when it comes to your comfort and your budget, you don't want to take any risks!
Schedule your heating repairs with the team at Bayonet Plumbing, Heating & Air Conditioning.