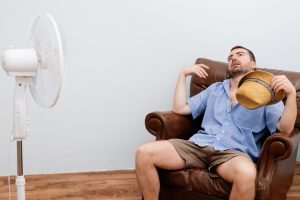 It's the middle of summer here in Florida, which means that the last thing you need on your hands is a broken heat pump. Obviously, you can deal with things like alligators, tropical storms, and sunburns, but how the heck are you supposed to go on living with a faulty heat pump system?
Well, the good news is that there are a number of reasons why your heat pump might not be working as it should, and below, we have listed some of them for you. All you've got to do is keep reading to find out more! (And remember, if you find yourself dealing with a fussy heat pump, do not hesitate to contact your Orlando AC repair experts!) 
Why Isn't Your Heat Pump Working?
There are quite a few reasons why your heat pump might not be working properly, including:
A Clogged Air Filter
One of the first things that your HVAC technician will check for is a clogged air filter. When the filter becomes too clogged with dirt and debris, it restricts the amount of air that enters the heat pump to be cooled. This is why we recommend changing out your air filter every 1-3 months during the summer season.
Thermostat Issue
Sometimes the issue doesn't actually lie within the heat pump itself. A faulty thermostat can be the reason why you're not receiving the amount of cooling power that you desire. If the thermostat is miscalibrated, the heat pump won't run long enough to maintain the level of cooling your home needs. Also, if the connection between the thermostat and the pump is broken, it is impossible to change the system over to cooling mode. Only a trained technician will be able to determine if a broken thermostat is the cause of your troubles.
Leaking Refrigerant
Heat pumps need a specific amount of refrigerant to function properly, so if there is a leak, you will probably notice lukewarm air coming from the system. Of course, during a hot summer day, this is the last thing you need, so it is important to have a professional seal up any leaks that may exist and recharge the refrigerant back to a proper level.
Broken Reversing Valve
The reversing valve is the mechanism that allows your heat pump to switch from cooling mode to heating mode and vice versa. If the valve becomes stuck, your system won't be able to switch modes. An HVAC technician has the training and equipment to correctly replace the valve.
Professional Repairs Matter
Remember, if you find yourself dealing with a broken heat pump this summer, it is important that you call in a professional to handle your repair services. Only a professional has the tools, training, and experience to ensure that your system is properly repaired the first time around. That way, you won't have to worry about the issue resurfacing again!
To schedule your heat pump repairs, contact the team at Bayonet Plumbing, Cooling, and Heating today. Our family serving yours since 1977.