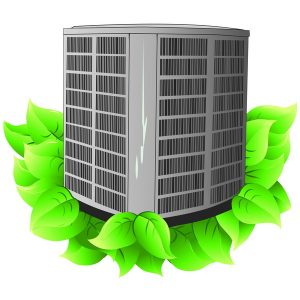 SUMMER IS FINALLY HERE—this means ice cream galore, regular trips to the beach, and of course, using your air conditioner at full blast! Here in Florida, we use our air conditioners a whole bunch, especially during the summer. And yes, while this may keep your home nice and comfortable, it can certainly make those energy bills rise.. and rise.. and rise.
Surely you've got plenty of other things to worry about during the summer besides high cooling costs… like perfecting your tan. Fortunately for you, there are plenty of things that you can do to boost your air conditioning efficiency, and below, we have listed quite a few of them. All you've got to do is keep reading to find out more! So, what are you waiting for?
Here's What You Can Do
Like we mentioned above, there are plenty of things that you can do to give your air conditioning a boost:
1. Use Your Ceiling Fan
If you've got a ceiling fan in your home, use it! Turning on your ceiling fan is a great way to better circulate cool, conditioned air all over your home, taking much of the strain off of your air conditioner.
2. Close Your Curtains
It's no secret that the Florida sun is hot. So, the last thing that you need is the sun's rays shining into your home. Therefore, closing the curtains on your south-facing windows is a great way to keep excess heat out of your home.
3. Use a Programmable Thermostat
A programmable thermostat allows you to preset certain temperatures for certain hours of the day, so you will never have to worry about wasting energy cooling unoccupied spaces of your home. When you upgrade to a programmable thermostat, you'll be able to save hundreds on your annual energy costs!
4. Change Your Air Filter
A clogged air filter can spell all sorts of trouble for your air conditioner, as it makes it much, much harder for it to do its job properly. That's why we recommend changing out your air filter every 1 to 3 months during the summer season.
5. Take a Cooler Shower
The steam produced by a hot shower can make your indoor air much more humid, which as you might know, can take quite a toll on your air conditioner. Simply taking a cooler, quicker shower can dramatically improve your AC efficiency and make you feel much cooler!
6. Use Your Grill
Using your stove or oven during a hot summer day certainly doesn't help your air conditioner much, as they both can make your home feel quite hot! Therefore, we recommend taking your cooking outside during the summer day. And c'mon, who doesn't love a good BBQ?
7. Schedule a Tune-Up
Annual maintenance is key to ensuring that your air conditioner is efficient and effective. During your maintenance visit, your HVAC technician will thoroughly inspect your system to locate and correct minor issues before they become major. Additionally, they will make adjustments when necessary to boost efficiency and performance.
For the best air conditioning service in Orlando, FL, you need a team like ours! Contact Bayonet Plumbing, Heating, & Air Conditioning today.