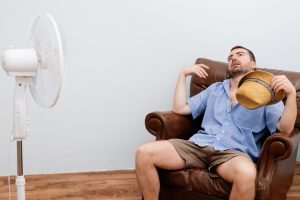 After a day at the beach or just a day out running errands, you probably want to come home to a cool house. You should be able to rely on your AC to provide this for you. That said, sometimes you may find that your AC isn't able to provide the way that it should.
When your system needs an AC repair in Wesley Chapel, FL, it is best to make sure you get this task taken care of quickly. After all, the longer AC repairs go unaddressed, the worse your system will get–which means days that are increasingly hotter when you are indoors.
One of the many ways you can tell that your air conditioner needs repairs before your indoor comfort takes a turn for the worse is to listen for any odd noises the system is making. Let's take a quick look at what you should keep your ears peeled for.