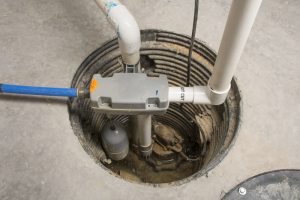 Is your home protected if there is a problem with floodwaters in the area? Whether it is due to a rainstorm oversaturating the ground or a busted pipe letting water leak into your home, you want to avoid the problems that can result from that excess water flooding your home.
Thankfully, there is a system that can help to protect your house. You have the option to add a sump pump to your home to help protect your property from the adverse effects of leaks and other flooding problems. Our team is here to help with your sump pump installation and any other system services you may need.
For starters, we'll give you all the information you need to know about a sump pump.