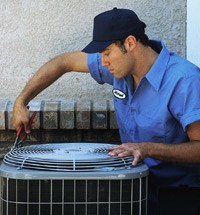 No one enjoys being late to anything: the game, work, school, etc. So when you find out that the ideal time for something has passed, many people may be tempted to forget it altogether. Air conditioning maintenance is one of those things that is oft-forgotten and then sadly skipped.
We are happy to tell you that, if you missed your usual maintenance appointment for your air conditioner this spring, all is not lost! Late maintenance is better than no maintenance at all so if you still need your yearly AC tune-up in Riverview, you can reach out to us whenever you are able to.
Not sure if maintenance is worth your while? Let's explore how this annual service benefits your comfort and your bills.