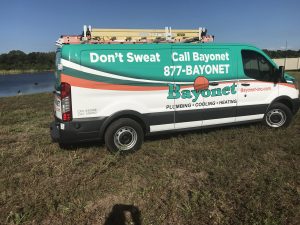 If you live in Florida and need someone to tell you that central air conditioning is a necessity, you may want to double check your address to make sure that you do actually live in Florida! The heat and humidity around here is the stuff of legend, and even those of us that truly love hot summer days—and summers that seem to go on and on—will admit that a comfortable home to retire to whenever you want is a must.
That is precisely why we want to talk to you about AC repair in New Port Richey, FL today. Or, rather, why we want to help you better understand why prompt air conditioning repairs are always in your best interest. Considering just how much we depend upon our air conditioning systems, we really don't think that any problem with those systems can truly be called "minor." So read on, and keep our number handy when—not "if"—you require repairs for your AC system.
You'll Get the Job Done Right
Look, there is just no getting around this one—the only individuals with the knowledge, experience, and training necessary to repair your air conditioner are professional AC technicians. Sometimes the simplest answer is the one that you're really looking for. Allowing nonprofessionals to service your air conditioner is one sure way to complicate matters further, potentially damaging your system in the process!
But I have a family member that is really handy, can't (s)he just repair the AC for me? Sure! If that individual is a trained professional, that is! Nope, we're not budging on this one. There are plenty of handy individuals out there. You may be one of them yourself. That does not mean that you can handle your own AC repairs, though.
You'll Get the Job Done Fast
When it comes to air conditioning repairs, speed is not really the primary focus. The quality of the work is. That being said, we live in a very,  very hot climate. The sooner that your air conditioner can be repaired the right way, the better. And that is only going to be the case with trained professionals on your side.
When you hire a qualified technician to repair your air conditioning system, that technician will have the knowledge necessary to properly diagnose any problems the first time around. He or she should also have a stocked work van parked in your driveway, and the ability to procure any necessary parts that aren't already in that van swiftly. This all helps to get your AC back up and running properly as quickly as possible.
You'll Protect Your System and Its Warranties
Have you allowed anyone else to service this air conditioner, by any chance?
That's a question that you really don't want to have directed at you. Why not? Because you need to work with qualified, approved professionals in order to keep warranties intact in many cases. If you don't then you may wind up on the hook for the full cost of repairs that would otherwise be covered!