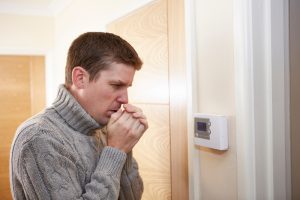 Wow, that snuck up on us pretty quickly this year, didn't it? Seems like it was a just a few days ago that we were relaxing in our homes with the AC running, trying to recover from the intense heat outside. Now, though, nighttime temperatures are already dropping way below what anyone would call comfortable. In fact, they're getting down close to freezing! Don't let your heater enter the season unprepared.
So how do you get your heater ready for the coldest time of the year? It's actually pretty simple. You just need to dial our number in order to schedule professional heating maintenance services in Brooksville, FL. Our technicians will get your heater ready for the coldest weather that this winter can dish out.
How Does Heating Maintenance Benefit Me?
There are a few different ways in which scheduling heating maintenance for your system will directly benefit you.  First and foremost is the fact that it helps to keep your heater as reliable as possible. Now, we understand that your heating system may not see quite as much use as your air conditioner does. However, you must also understand that it does still incur a lot of wear and tear over the course of the season. If you want to keep repair needs at bay, then you need to schedule routine maintenance each and every year.
Cutting back on repair costs is not the only way in which having your heater tuned up will benefit you financially, though. Your system will operate more efficiently when it is properly tuned up, as well. That means that you won't have to pay more than you should have to in order to heat your home.
Having your system maintained yearly also means that you can help to protect its service life. No heater is going to last forever,  of course. However, a heater that is well-maintained and tuned-up annually is going to last longer and perform better throughout its lifespan than a heater that is not properly cared for.
Contact Bayonet Plumbing, Heating & Air Conditioning today to schedule your heating maintenance with professionals that you can trust.