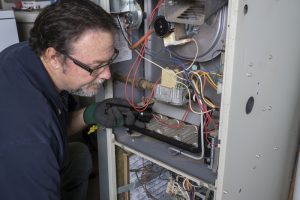 In Florida, the air conditioners in our homes are obviously working harder and much more frequently than the heating systems are. This does not mean, however, that you can afford to ignore any signs of trouble with the heater that you depend upon when temperatures do finally drop below a comfortable level in the winter. If you are serious about getting the most from your heater, you need to work with a great HVAC  company in Orlando, FL.
Reading this means that you are well on your way to doing so. The next step is to understand that you don't want to wait for something to go wrong with your heating system before you go ahead and give us a call. We are more than ready and willing to repair your heater for you, of course. However, you should also take advantage of our heating Maximum Value Protection Club maintenance plan. This will help to ensure that your heating system is ready for whatever the colder time of the year can throw your way.
Okay, So How Do I Tune Up My System?
You don't. You hire us to do it for you. Simply put, a thorough heating tune-up is just too complex for the average homeowner to complete on his or her own. You need to be a trained, professional technician to do the job. In fact, you not only risk personal injury and damages to your system if you attempt to service it on your own, but you may also void your warranty in doing so.
There is one major step that you can take on your own in terms of maintenance, though, and that is changing your air filter. If you use a forced air heating system, then you need to change your air filter every 1-3 months. We'll do it during your tune-up, but once a year is definitely not enough.
What Are the Benefits?
Not sure if the minimal cost of heating maintenance is really worth the investment, regardless? Well, it definitely is. And for a few different reasons.
Routine maintenance keeps your system working as reliably as possible. You don't want your heater breaking down on your right when you need it the most, do you? Unfortunately, that is just when problems are more likely to strike.
Routine maintenance keeps your system working as efficiently as possible. You are going to have to pay to heat your home, but you shouldn't have to overpay. When your system is properly maintained, you won't have to!
Routine maintenance keeps your system working as long as possible. There is no heater that is going to last forever, and you should not believe anyone claiming otherwise. However, you can get keep your system up and running as long as possible when you are diligent about your heating tune-ups.
In addition to these benefits, our MVP club has many more to offer. Let a member of our team know if you're ready to join the club today.