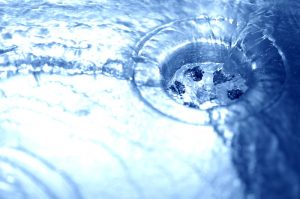 Guess what? We've got the power to peer inside your drains pipes, without actually digging up your drain pipes! That's right: it's called video pipe inspection, and it's one of the greatest technologies in plumbing to date!
There are plenty of reasons to schedule video pipe inspection services, and below, we have highlighted some of them for you. All you need to do is keep reading to find out more, and of course, remember to call us when you need plumbing in Orlando, FL.
So, what are you waiting for? Let's dive in!
The Basics
Video camera inspection, in theory, is quite simple. Basically, plumbers use a flexible rod setup that is easily fed into your drain and/or sewer lines. At the tip of the rod sits a small video camera, which sends a live feed of images back to a monitor that your plumber will be able to review in real-time.
Just because this task sounds pretty simple, doesn't mean that the job itself is an easy one to handle. Only professional plumbers know how to use this equipment properly and navigate your plumbing system successfully. Additionally, only a professional plumber has the knowledge necessary to understand what exactly it is they are looking at.
The Benefits
There are plenty of benefits of investing in video camera inspection services. For one, video camera inspection allows plumbers to peer into your drain and sewer system in order to accurately diagnose any issue that you may be experiencing. Secondly, your plumber will not only be able to pinpoint the exact location of the problem, but they can also use the equipment after the initial service is completed to see if they've achieved a job well done. This way, you'll never have to worry about the problem recurring, which as you may know, can be quite annoying.
The Best Time to Schedule
The best part about video camera inspection is that it can be used both proactively and reactively. Therefore, these services can be scheduled when you've got a problem or as part of your annual maintenance services.
Remember, it is important to schedule these services with a professional plumber. Only a professional has the training, experience, and expertise to accurately use this equipment to diagnose and repair complex plumbing issues. Furthermore, it is important that you schedule ALL your plumbing services with a pro! Sure, there may be plenty of amateurs willing to service your system, however, an attempt to save money could end up costing you much more in the long run. It is always better to contact a professional and get the job done right the first time around.
Ready to schedule video pipe inspection services? Great! Contact the team at Bayonet Plumbing, Heating & Air Conditioning today to get started.