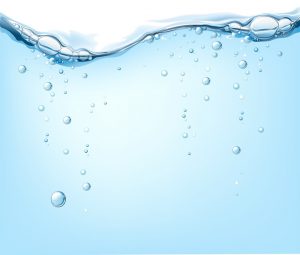 Furnished or unfurnished, your basement is a great space for storing all sorts of expensive things! But here's the thing: gravity has a funny way of drawing water to the lowest possible space it can, and of course, in your home, that would be the basement.
Surely, though, the last thing you need is a flooded basement! But, is there any way to stop water from damaging all your stuff? Yes! The sump pump! Sump pumps are a great way to keep water out of your home, and in fact, there are quite a few benefits of having one installed in your home. Below, we have listed a few of these benefits for you, so all you've got to do is keep reading to find out more.
Wait, What is a Sump Pump?
A sump pump is a system designed specifically to prevent an area from flooding by removing water from it. It consists of a small pit, installed in the lowest part of the basement. This is so that any water flowing into the basement will naturally flow into the pit. In the pit is the actual sump pump, which pumps the collected water out of the basement through a pipe that runs out of the house.
Are There Any Benefits?
Why, yes, there are quite a few benefits of installing a sump pump, including:
Prevents Flooding
This is the main reason that people put a sump pump in their homes. As the pit collects water, it will automatically begin pumping it outside of your home. That way, you won't have to worry about flood water damaging your home, your furnishings, and your electronics.
Prevents Mold
Your sump pump keeps the area under your house dry, so it prevents the growth of pesky mold and mildew. Mold and mildew can only survive with a reliable source of water to sustain them. Without a sump pump, the increased amounts of moisture in your home allow mold to thrive. Not only is mold an eyesore, but it is a risk to your health too!
Prevents Electrical Fires
How does a system that's largely designed to prevent flooding also prevent fires? Flooding is actually one of the main causes of electrical fires in the home. It might seem a little odd, but it actually makes sense. The water fills every available space as it rises through your basement, eventually reaching electrical outlets and wiring. If this happens, your electrical system may begin to short circuit, or worse, catch fire.
Call in a Professional
If you are interested in having a sump pump installed in your home, be sure to contact your local plumber! Only a professional plumber in Orlando, FL has the tools, knowledge, and experience to determine whether or not your home is a good candidate for one of these systems. Trust us, this is not a job for just any handyman!
To learn more about the benefits of having a sump pump installed in your home, contact the team at Bayonet Plumbing, Heating & Air Conditioning today!