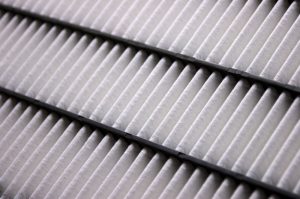 All air conditioners are susceptible to occasional repair needs. While there may not be any way to keep your AC 100% reliable, there are ways that you can help to avoid problems with your air conditioner. One of the most effective is also one of the most simple. Keep a fresh air filter in the system!
Because this is such a simple goal to achieve, some homeowners wonder if it is really that important of one. The answer is yes—we wouldn't be recommending that you do so if it weren't. So how is it that keeping a fresh air filter in your AC in Brooksville, FL can benefit you?
Improve Efficiency
Did you know that changing your air filter helps to cut down on your energy bills when cooling your home? Think about it. The harder that your air conditioner needs to work in order to keep your home comfortable, the more energy that it will use in doing so. When your air filter is clogged up and dirty, it is going to make it harder for your AC to blow cool air throughout your home. That means that you'll be using more energy, paying more than you should have to in order to live comfortably just because you didn't change your filter!
Protect Your System
The standard air filter in an air conditioning system is not really there to maintain high indoor air quality throughout a home. Instead, it serves to protect the air conditioning system itself. When dust and dirt build up on components within the AC, it will result in added strain to the system. Keeping a fresh filter in place is going to help prevent grime from accumulating on those components, such as the evaporator coil.
Minimize Repairs
When your system really has to work hard due to increased airflow resistance, a layer of grime on the coil, or other issues related to a dirty air filter, it is going to be at an increased risk of repair needs. It doesn't even take that long for problems to develop. For just a few dollars and a tiny bit of effort on your part, you can minimize such risks by getting a clean air filter in place.
Contact Bayonet Plumbing, Heating & Air Conditioning with any questions that you may have.