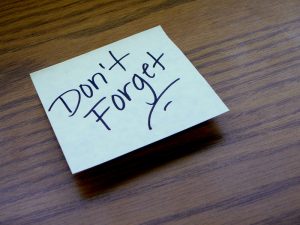 It won't be snowing in Orlando anytime soon but that doesn't mean we don't deserve to enjoy some coziness at home when things get a little chilly. When the weather gets colder, we can always turn to our home comfort systems to keep things, well, comfortable. However, there are some extra ways that you can take your comfort into your own hands and make the most of it.
Your heater has some work to do over the next couple of months and we are here to help. Here are some ways that you can help your system do its job and reduce your demand on it too without feeling uncomfortable.
Change your air filter
How is the air filter for your HVAC system holding up? When was the last time that you changed it? If it has been a few months since you switched out your old filter for a new one, you likely need to do so again. The air filter has a huge impact on how effective and efficient your system operates.
Check that all vents are clear
If your heating system is running, make sure that it is going to be able to get the warm air it produces to you without trouble. Check all the vents in your home to make sure they are clean and clear. This means no decor or furniture in front of them. It doesn't hurt to wipe your vents down too!
Check for leaking doors or windows
Finding and addressing air leaks helps you now and later. If you discover any air leaks around the doors or windows of your home, make sure to seal them up using caulk or weather stripping. Doing so reduces heat transfer which means you'll enjoy more warmth indoors now and less in the summer.
Check on your optimal thermostat setting
We all have that one friend or family member that never seems to be warm enough. Keep them away from the thermostat and make sure they got a warm sweater for Christmas because jacking up the temperature setting will only tank your efficiency level. It is best to keep your thermostat set between 65 and 68° throughout the coldest months of the year to achieve comfort without high energy bills.
Break out the sweaters and blankets
Have some favorite sweaters or fluffy blankets you love? Pull them out and cozy up. One of the best ways to make things a little easier on your heater this season is by keeping yourself warm so you can lower the thermostat without fear of being too cold.
Check that your heater gets expert service
Last and certainly not least, if something seems off about your heater, make sure to reach out to a professional for help. Our team is here to provide heating repair in Orlando, FL along with maintenance services and more. Expert service ensures your heater gets the work it needs without a hassle.
Need help with your home's HVAC system? Contact Bayonet Plumbing, Heating & Air Conditioning to schedule an appointment.