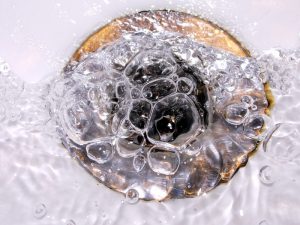 Okay, yes, we know the idea of plumbing services isn't the first thing that pops into your mind when thinking about gift ideas for the holiday season. But we maintain that ensuring the reliability of your plumbing system really is a gift. Imagine the peace of mind that comes with knowing that everything will work exactly as planned when you are hosting dinner for your family.
While it isn't as fun as the idea of a  new game, it is still a great idea for yourself and anyone else in your home. Everyone benefits when your plumbing systems get the care they need. One great way to improve your plumbing system's reliability is with Brandon, FL drain cleaning services.
What Is Drain Cleaning
First things first, let's go over a quick explanation of what drain cleaning is and what it is used for.
Drain cleaning is the use of certain tools such as a hydro jet to clear away debris in your drains. This gets rid of a variety of things such as coffee grounds, oils, rice, and other items that may have collected in your drain to slow down drainage or stop it completely.
You can probably guess why drain cleaning is helpful–it gets rid of clogs!
Why Drain Cleaning Helps You Now and Later
We've established what drain cleaning is mainly used for. But did you know that it is going to help you both now and later?
Drain cleaning firstly addresses any hindrances in your drains that might slow down the water flow out of the home. For example, soap scum and hair building up in your shower drain can turn your shower into a bath until you get the drain cleaned out.
Along with clearing any immediate clogs, drain cleaning can help prevent future clogs and extend the lifespan of your drains too. This service does this by clearing away everything in your drains to prevent the build-up of another clog anytime in the future. That can save you time in time and stress in the future. Along with this, cleaning out your drains can actually help them to last longer.
Drain Cleaning Is Better Than a Chemical Drain Cleaner
When it comes to clearing out your drains, it may seem like a good idea to just go by the store and snag a chemical drain cleaner. We are sorry to say that this isn't a good solution and can actually be much worse for your drains in the long run.
Drain cleaning chemicals can usually eat away at one or two substances but usually can't clear away all the build-up. that said, what they can also do is eat away at the integrity of your home pipes.
When it comes to clearing out build up in your drains, it is always best to go with the expert services we can provide. Our plumbers know exactly how to clear away the debris in your drains so you can enjoy your gathering with loved ones without worry.
Contact Bayonet Plumbing, Heating & Air Conditioning
today to get started. If you book online, we will even take $10 off your service!