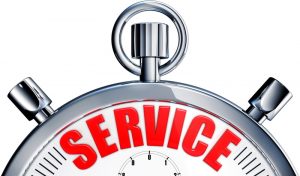 Temperatures have been getting chilly at night which means it is important that your heater is in peak condition. After all, while it may be warm enough for shorts during the day, we are bundling up after the sun starts to set. How can you make sure that your heater is ready to keep your home warm when it is needed? By scheduling heater maintenance in Orlando, FL with a professional team like ours.
Maintenance is one of those services that not only help your system but also ensures you get the best comfort possible on even the coldest of evenings. Let's dive into the reasons why you should add maintenance onto your To-Do list this season.
4 Reasons To Invest in Early Heating System Maintenance
We advise that everyone get maintenance for their heating system in the fall, ahead of the season when you need to use it regularly. Here are the reasons why we recommend this service for everyone in and around Orlando.
Helps improve system operation. Age and regular wear and tear can lead to some inefficiencies in your system. This is normal but it can mean that it forces your heater to work harder without actually offering better comfort. Maintenance addresses those issues and helps you get the best performance from your heater.
Optimizes your system efficiency. Much like how age and the stress of annual use can reduce the performance of your heater, it can also impact your system efficiency. You shouldn't have to pay more each year for the same level of comfort. Instead, get a tune-up that prevents the loss of your system efficiency.
Reduces the need for repairs. Professional maintenance help to address a variety of small issues within your heater and prevents them from escalating into full-blown repair needs. For example, cleaning off a heat pump coil prevents issues like a frozen coil or an overheated system.
Maximizes the lifespan of your system. When we perform maintenance on your system, it reduces the impact of the stress that the system retains from regular use. This helps your heating unit last as long as possible. It can be the thing that helps it run for 15 years rather than just 10 years.
No having to battle the crowd. If you knock out your system maintenance now, you won't have to wait to get the service done. Our calendars fill up as temperatures decrease so getting the job done now saves you a lot of trouble.
Professional Maintenance Makes a Difference
As you can see, maintenance is an important service for your heating system. But we want to be clear that we are discussing professional maintenance, not a DIY tune-up. Professional know how to check and tune up your system without putting it at risk of contracting additional damage. Our tune-ups also get the job done right because we are trained, careful and thorough.
If you haven't gotten maintenance scheduled for your heating system yet, make sure to reach out soon. The earlier you get this service done the better off your heater will be.
Come to the team that has been serving the Orlando area for more than 45 years. Contact Bayonet Plumbing, Heating & Air Conditioning today to schedule your next HVAC service.