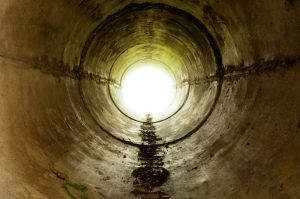 A plumbing emergency can create plenty of chaos in your house. At best, it may mean you have to forgo the use of a sink for a day or so. At worst, however, an emergency can leave you with no use of a vital plumbing appliance, water damage, and more troubles as well. There is a reason why we provide 24-hour plumbing in Tampa, FL.
Plumbing emergencies almost never occur during a convenient time. If you discover a serious problem that will create additional trouble if left unaddressed, it is well worth it to reach out for emergency service. Come to our team for your 24-hour plumbing needs–we've got you covered.
What Issues Require Emergency Plumbing Service
Some people may hesitate to reach out for emergency repairs. You question whether or not the problem really qualifies for the service. We can help clarify things. Here are some of the possible plumbing troubles that you should reach out to us for, no matter the time of day.
A pipe leak: Do you have a leaking pipe in your home? This may not seem like something requiring immediate attention but the longer it goes on, the more likely it is to create serious water damage. If you discover a pipe leak, whether it is in a pipe delivering water or taking it away, you need to get it repaired as soon as you can.
A failed water heater: Your water heater is a vital part of your home. Without it, you have no hot water! So if you notice fluctuating water temperatures or a total lack of warm water, it means your system is struggling or may have failed. Reach out to us for repairs or replacement by a trained plumber.
A leaking toilet: Your toilet is running constantly, wasting water and making flushing finicky. A leaking toilet needs to be repaired quickly. Our plumbers can either repair the toilet or replace it, helping to keep your home safe from possible health hazards that a leaking toilet can create.
An immovable drain clog: Another reason to reach out for emergency service is because you've found yourself facing an immovable clog. A clogged drain in your bathroom or kitchen can lead to plenty of problems, not to mention some unpleasant smells. Ditch the chemical drain cleaner and get service from a professional to truly address the problem.
A sewer line clog: One other problem you can run into is a clog in your sewer line. This leads to multiple blocked drains in the house and can bring your household to a screeching halt–at least until it is cleared with professional help.
Make sure to get your plumbing needs taken care of quickly and effectively by one of the professionals on our team. We are here to provide the service you need when you need it. All you need to do is reach out for help!
For any and all plumbing services, you can come to us. Contact Bayonet Plumbing, Heating & Air Conditioning to schedule an appointment.