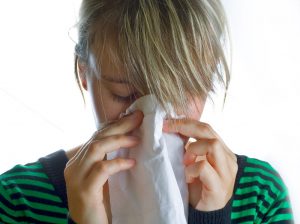 The air in your home needs to be clean and clear of dirt and debris to keep your home comfort where it needs to be. Dirty air is going to impact your ability to keep cool, not to mention how icky it can feel to be in a house filled with airborne debris. This can be easier said than done though—how are you supposed to clean the air in your home? You can't exactly use a dust rag or a vacuum.
We are happy to say that the team at Bayonet Plumbing, Heating & Air Conditioning has more than one solution for you. The indoor air quality systems and services we provide are going to keep that airborne debris out of your ducts and your home too.
3 Solutions for Dirty Indoor Air
These are some of the options you can choose from to improve the quality of the air that is flowing through your ductwork and into your home:
Air filters: Air filters are usually going to be your first line of defense against dust in your ductwork. While your HVAC system does have a built-in filter already, this filter is meant to protect the internal workings of the system itself rather than helping your home's air quality. When you install an air filtration system however, it will be placed in your ductwork and will step dust and other airborne debris from entering your home. Make sure you consult with a professional to choose the right strength filter for your needs—too strong a filter can hinder airflow!
Air purifiers: While air filters work with a mesh screen to capture airborne particles, air purifiers in Spring Hill, FL work a little differently. Electric purifiers charge airborne debris and capture them on a metal plate. On the other hand, UV light purifiers destroy or render the particles harmless by stopping their ability to spread. Purifiers are ideal for battling viruses, bacteria, and mold spores.
Duct cleaning: We know it might sound strange but your ducts do need to get cleaned out every now and again. Dust and debris can end up collecting in your ductwork and can muck up the air in your home if left unaddressed for too long. We advise against taking your hand vacuum to your ducts—you are more likely to harm your ducts rather than clear them out. Our duct cleaning services are going to help you get rid of that built-up debris in an effective way without harming your ductwork or letting any extra dust loose in your home.
Plus, Some Extra Preventative Measures
The solutions above are great for dealing with dust and other debris that has made its way into your ductwork. Ideally, you want to prevent any airborne debris from entering your ducts to begin with. Our team can help with that too by offering duct sealing and repair for any pesky leaks, holes, or breaks that your ducts may develop. This keeps the cool air in your ductwork and the dusty uncomfortable air out!
You can learn more about how we can help your home's IAQ when you contact Bayonet Plumbing, Heating & Air Conditioning.