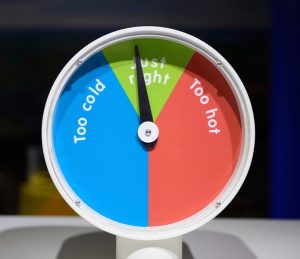 While other states are still double-checking that their heaters are running strong for a while longer, people around our area are already getting ready for things to warm up. While our heaters are winding down again, our air conditioners need to be ready for the challenge ahead. And with the heat and humidity we see, it is a big challenge.
As you enjoy a few days without the need for a heater or air conditioner, we'd suggest planning ahead. Here are a few tips to help you prepare for the switch over to cooling season so you can sail into it smoothly without a sweat.
Proper preparation can save you a world of trouble and some money down the road too. Here are three key tasks to make sure you take care of before the heat really kicks in.
Make sure your filter is clean
A clean filter makes a world of difference for your HVAC system and, by default, your comfort level. Make sure to check your filter regularly and change it out when it gets too dirty. This habit will help to ensure that the flow of air into your comfort systems remains strong and healthy. We advise changing your air filter every one to three months.
If you have a reusable filter, we'd still advise checking it every few months. The difference is that, rather than disposing of it and replacing it, you will need to follow the directions to properly clean it off and then place it back in your return air duct.
Check that all vents are clean and unobstructed
The filter of your home keeps the airflow into your system fresh and strong. Keeping your vents open and clear of obstructions ensures that the clean and cooled air can get into your home without a problem. Double-check all the vents throughout your home to make sure there is no furniture and no decor hindering the flow of air from them.
While you are at it, we'd also suggest wiping down the vents to ensure that they are clean. Removing built-up debris can help to improve the strength of the airflow into your home.
Schedule professional maintenance for your AC system
When you schedule maintenance for your air conditioner before the heavy heat of summer arrives it will help your system operate far better. A tune-up provided by professional technicians will ensure that your AC system can and will operate efficiently and effectively. What's more, it will help to ensure that your system will be far less likely to need repairs too. Much like how training for a marathon reduces the risk of injury, maintenance reduces the risk of major issues in your AC!
We are the experts who can help with any service to improve your HVAC in Clearwater FL. Whether you want a more experienced hand to handle that next filter change or you need a professional to get a system repair taken care of, you can count on our team to get the job done right.
Schedule your next appointment with Bayonet Plumbing, Heating & Air Conditioning.