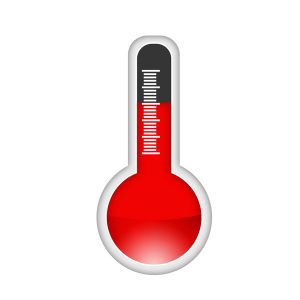 If there is one thing that you can count on doing this summer, it is running your air conditioning system with great regularity. Of course, here in Florida, our definition of "summer" is a bit looser than the calendar's. In truth, we run our air conditioners pretty much nonstop for a good chunk of the year. And you know what? The cost of doing so can really start to add up! Don't worry, this is not going to be a long advertisement for expensive, high-efficiency air conditioning equipment.
If you do have the money to invest in such equipment, then we of course recommend that you consider doing so. High-efficiency equipment is an investment that will save you money over time. We also realize that this is not an option for every homeowner at any given time. So, today, we are going to give you some tips to help you enjoy more affordable air conditioning in Orlando, FL, without needing to upgrade your entire home cooling system.
Run Your Ceiling Fans
Ceiling fans are a common sight and, for some reason, ceiling fans that are completely still are also a common sight. If you think that ceiling fans are just there to class the place up a bit, you've got a nice surprise coming. No, ceiling fans are not going to cool the air the way that an air conditioning system does. However, they can keep the air cooled by your air conditioner circulating around the house more effectively. That is a big benefit to your budget, as it will help you to feel more comfortable and allows you to turn the thermostat up a bit. It costs far less money to run ceiling fans than to power an air conditioner, remember.
Seal Your Air Ducts
While ductless mini splits have definitely grown in popularity over the years, the most common type of whole-house cooling system is definitely still the central air conditioner. If you use a central AC, then you use air ducts in order to distribute conditioned air throughout your home. If you are using damaged and leaky ductwork to do so, then there is no way that you are cooling your home as efficiently as you should be. Having your ductwork professionally sealed will help you to cut back on energy costs during our long cooling season, and you'll live more comfortably, too!
Schedule Routine Maintenance
Did you think that we were going to let this one slip under the radar? Sure, you are going to have to pay for annual AC maintenance. But you know what? That is one of the safest investments that you can make. Why? Because this is an absolutely vital service that will help your air conditioning system to work at peak performance levels. When your air conditioner is kept in great working condition by being tuned up on an annual basis, that system is going to work more efficiently and effectively than it otherwise would. Plus, we offer a Maximum Value Protection (MVP) club that offers even more benefits!
Schedule your AC services with Bayonet Plumbing, Heating & Air Conditioning!