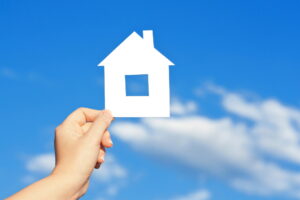 Locating and sealing off leaks in the ductwork is vital if you want to enjoy proper heating and cooling. Plus, ductwork full of leaks will result in higher utility bills and dust build-up inside your home.
Here are a few ways on how to check ducts for leaks:
1. Observe Noticeable Tears
The first thing you should do is look for obvious tears in your ductwork. After locating the spots with damage, mark them using a grease pencil so that you can revisit and fix them after you have successfully checked the entire system for leaks.
2. Turn Your HVAC System On
Turning on your HVAC system will allow you to discover fewer apparent leaks. This is because you will be able to single out the areas in air ducts that are leaking. The greater the air flowing through your system, the easier it will be to spot leaks.
3. Inspect the Duct Joints
The most common spots for duct leaks are the points where two ducts are connected. By placing your hand near these points, you will be able to feel the leak as the air will be pushed onto your hand.
The same could be done for other ductwork parts to feel out bigger leaks. Make sure to mark these spots using a grease pencil so that you can come back to them later.
4. Keep an Eye Out for Duct Tape
Duct tape is not intended to be used for sealing off ducts permanently. In fact, it's not really meant to seal your ducts at all. The name of this item is a misnomer. You shouldn't rely on this to keep your home's ductwork in top shape. If you notice duct tape on your ductwork, remove it, and then call our professionals to have us seal it properly to avoid leaks.
5. Get Duct Maintenance
Duct maintenance services are essential. Maintenance isn't all about keeping your ductwork up to standard although this is important, it's also important for you to have the opportunity to notice faults. Professional maintenance appointments make this a reality. If you're unsure if your home's ductwork is leaking, then make sure that you schedule an appointment with us.
6. Know the Signs
The signs that you're having a duct leak include low airflow, low power, high energy bills, and general discomfort. These aren't things that you should struggle with. If you notice that your system is underperforming, then make sure that you bring this to our team member's attention as soon as possible.
Closing Statements
These methods are easier said than done. Often, your ductwork will be in an inaccessible part of your home. This is why our experts are ready and willing to perform the services you need. If you're struggling to detect the leaks you're experiencing on your own, then make sure to contact our team. Our professionals aren't just experts, they're also friendly, helpful, and committed to providing you with quality services.
If you are a Tampa resident, contact Bayonet Plumbing, Heating & Air Conditioning to set up your HVAC service in Tampa, FL.