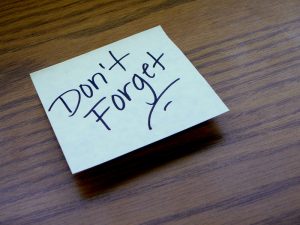 Alright, be honest here: how often do you think about your ducts?
Our guess is that it's probably not that often. But, not to worry! Many homeowners don't think about their ducts simply because they're well-hidden from sight! So, take this as your reminder to think about your ducts!
You see, it could do you well to think about your ducts every once in a while, simply because any issues with your ductwork can directly affect your air conditioner. One issue, in particular, is dirty ducts, which is why it is so important to schedule regular duct cleaning services.
Below, we've explained how ducts get dirty in the first place and have listed the benefits of scheduling duct cleaning services. All you've got to do is keep reading to find out more! So, what are you waiting for?
How Do Ducts Get Dirty?
Dust and various airborne particles circulate around your house during the year, and most of them pass through your ventilation system multiple times per day. In fact, a six-room house can circulate up to 40 lbs of dust annually… pretty gross!  This dust, dander, and lint can start to settle on the inside of your ducts, accumulating more and more as time goes on. Eventually, these contaminants can build up so much that they begin to restrict airflow through the system, affect your comfort, and reduce your indoor air quality.
But, Here's How Duct Cleaning Can Help
There are plenty of reasons why you should invest in regular duct cleaning services:
Better Efficiency
The debris inside your ducts can certainly restrict airflow through the system, forcing your AC to work much harder than normal. When your AC has to work harder, it drains more power, causing your utility bills to sky-rocket! But when you invest in duct cleaning services, you won't have to worry about rising cooling costs due to dirty ducts!
Fewer Repairs
When your AC has to work harder than normal, it is more likely to accumulate wear and tear. Of course, you don't want to be spending your money on costly repairs, so why not stay ahead of the curve and invest in duct cleaning services?
Improved Comfort
When air can move freely through your HVAC system, you will find that your overall comfort improves. With regular duct cleaning services, you are sure to stay cool and comfortable all summer long, no matter the temperature outside!
Better Indoor Air Quality
Cleaning your ducts eliminates a huge reservoir of dust and other debris you don't want floating around in your home. Duct cleaning services are key to reducing sneezing, coughing, and wheezing!
What Are You Waiting For? Call a Pro!
It is important that you call in a professional HVAC technician to handle all of your HVAC services in Tampa, FL. Trust us, only a professional has the tools, training, and experience to safely and correctly clean out your ductwork. See, when it comes to your comfort and your budget, you don't want to take any risks!
Schedule your indoor air quality services with the team at Bayonet Plumbing, Heating & Air Conditioning today!