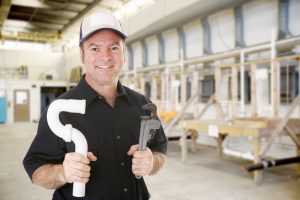 Your plumbing system is essential for your home. This is a simple fact of modern life. This is also why it is fairly easy to say that anything that can benefit your plumbing in New Port Richey, FL and help it operate well is a good thing to invest in.
Our team provides plumbing services throughout the area that will keep your pipes clear and keep your appliances operating well. Our job is to make sure that you can rely on every part of your plumbing system without worry. Read on the discover all the different ways that we can help your plumbing system work better than before.
1. Upgrading bathroom and kitchen plumbing.
Your kitchen and bathroom(s) comprise nearly all of the plumbing concerns in your home. From sinks to drains, showers to faucets, you'll find that a majority of your plumbing appliances and pipes concentrate in these areas which is exactly why we mention them specifically. Bathroom and kitchen plumbing upgrades should always be left to the professionals. We are here to keep these parts of your home in prime condition and, not to worry, we will keep you involved and keep your wants and needs front of mind from start to finish.
2. Cleaning drains and sewers.
All the water you use in your home has to go somewhere and that somewhere is down the drain and into your sewer line. Of course, that can get messed up quite badly if your drains or sewer are leaking or clogged. That's what we can help with. Our drain cleaning services can address and prevent clogs. We can also find and fix leaking drain pipes, along with repairing or replacing busted sewer pipes.
3. Detecting and repairing leaks.
Leaks are never good but they will pop up for nearly everyone at some point. What matters is how quickly and effectively you address them. Reaching out to our team is the best way to get leaking pipes fixed correctly. We provide leak detection services that will pinpoint exactly where the leak is so no time is wasted making holes in your walls or ceilings. Then we can patch or even replace the leaking sections of the pipe. We can help address slab leaks too and can even provide repiping services for extreme cases.
4. Servicing sump pumps, garbage disposals, water treatment systems, and more
We are proud to be your go-to service for pretty much any plumbing service you can think of. No plumbing problem or appliance need is too big or too small. We can repair and replace garbage disposals, install sump pumps, assess water quality and pair you with a good water treatment system, and even help keep your water heater running properly. When you need help with any plumbing issues, you can always come to us.
Having a plumbing problem? Save your time, money, and stress by coming to Bayonet Plumbing, Heating & Air Conditioning first!
Contact our team today. We can provide the services you need.