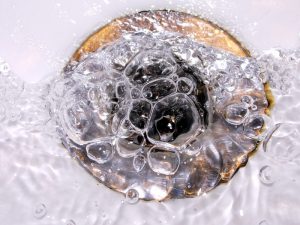 Your garbage disposal is an important part of your kitchen. Every once in a while, everyone needs an extra helping hand to deal with some of the waste that goes down the drain in their kitchen sink. This doesn't mean that your garbage disposal is built to withstand everything though.
When you need help with a faulty garbage disposal, you should reach out to a professional plumber in Wesley Chapel, FL. A trained pro will be able to identify and address the problem in an effective manner, rather than fumbling around the way an amateur might. All you have to do is contact us when you notice a problem.
How To Tell That Your Garbage Disposal Needs Help
Your garbage disposal isn't really all that visible from your kitchen. However, this doesn't mean that you won't have any way of figuring out that something is wrong with this system. Here are some warning signs to watch out for.
You notice foul smells coming from the sink. Food debris that builds up in your kitchen sink drain is going to start to smell after a while. If you've cleaned your sink and your drain multiple times but there is still a smell that you can't get rid of, it is likely that you need to schedule repairs.
The disposal jams frequently. There are certain amounts of food or types of food that are going to cause a jam for your system. However, if your disposal is jamming frequently even if the smallest amount of debris is being cut up, it means the disposal likely needs to be repaired.
The system is taking longer than usual to do its job. Do you notice that it is taking longer and longer for your garbage disposal to get rid of the debris that you send its way? If so, this may be due to dull blades. Reach out to us to schedule repairs that will allow a professional to replace or sharpen your garbage disposal blades.
Your disposal sounds wrong. Do you hear the sound of screeching coming from your garbage disposal whenever you run it? If so, you should know that this sound is caused by metal scraping against metal. If you hear screeching noises, you will want to reach out for repairs that will adjust and fix your system to stop this noise and restore its full function.
Your garbage disposal is just one important part of your kitchen's plumbing systems that we can help with. Whether it is the need for repairs for your garbage disposal or help with leaking pipes or a clogged drain, our team can be your resource. We have served the residents around Pasco County since 1977 when we opened our doors. Ever since then, we have been providing quality services and quality products that ensure your comfort. By doing this, we keep our doors open thanks to a mission to improve the lives of those we work with.
Bayonet Plumbing, Heating & Air Conditioning is your resource for your plumbing system needs. Contact us to schedule the services you need.