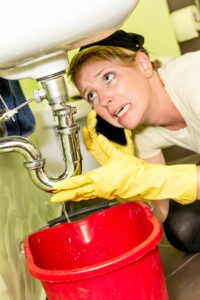 When your home's plumbing systems aren't working properly, you'll know it immediately. There's nothing that'll disrupt your day like an overflowing toilet or a lukewarm shower.
Although it can be hard to know what constitutes an urgent need for plumbing assistance, there are some situations that warrant a call to an emergency plumber in Tampa, FL. Let's go over 5 issues that you shouldn't try to DIY fix and that need to be addressed ASAP.
1. No Water from Any Taps or Fixtures
Unless there's a water shutoff in your neighborhood, not having water is a major issue. You need to have access to water not just for convenience, but for hygiene as well.
The first thing to determine is if there's a larger issue that's affecting your entire neighborhood. Check your municipal water company's website or social media to see if there's a scheduled outage.
2. A Toilet Is Severely Clogged or Overflowing
For a clogged or slow-draining toilet, you can try and use a plunger to dislodge the blockage. If that doesn't work, you strongly need to consider calling an emergency plumber.
That's because a toilet that completely backs up and starts overflowing onto the bathroom floor is a major health issue. You don't want to let the wastewater in your toilet escape onto your bathroom floor and into the hallway or other rooms of your house.
For an overflowing toilet, turn off the water valve under the toilet near where it connects to the plumbing in the wall. Don't attempt to flush the toilet again and give us a call.
3. There's a Complete Drain Blockage
When you have a slow drain, that's something that can wait. But if there's a complete blockage in any of your sinks, showers, or drains, then this is something that needs to be fixed immediately.
Not only can you not use the sink or shower that's not draining, but stagnant water can become a serious issue. Stagnant water can become a breeding ground for bacteria, mold, and even insects. These can cause health concerns, so it's necessary to have this checked out ASAP.
4. Your Water Heater Broke Down
Your water heater should be able to keep your home supplied with hot water. If you're not getting hot water from any of your taps, this is a health issue and the problem is with the water heater. Give us a call if you're not getting hot water or if your water heater is leaking.
5. A Pipe Has Sprung a Leak
A leaky pipe can quickly become a home's worst nightmare. Don't try and make do with putting a bucket under the leak. Leaks can escalate quickly and have the potential to become a major issue when they can't be contained.
If you have a clogged drain, a leaking faucet, or a broken water heater, call our team right away for plumbing repairs. Our Tampa plumbers have the know-how to resolve any plumbing issue, with fully-stocked trucks that will allow for speedy and precise service.
Contact Bayonet Plumbing, Heating & Air Conditioning for emergency plumbing repairs in Tampa, FL today!