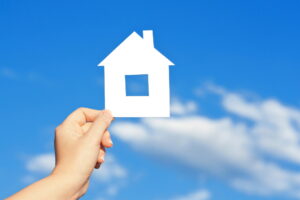 Living in Florida means that having a good AC system in your home is highly important. It also means that you need your system to work optimally on even the hottest of days—and in our area, that means that your AC has a big task to accomplish.
If you're looking for air conditioning in Palm Harbor, FL that works effectively and efficiently, you can put some of the following best practices into place. Using these tips can help you reduce your energy use without undermining your system's performance.
5 Ways to Enjoy an Efficient Air Conditioner
Here are five ways that you can start saving more money on energy today without sacrificing your comfort.
1. Keep doors and windows closed
We all love a breath of fresh air but it isn't worth it to keep the windows or a door open. Letting hot, dirty air in from outside of the home will force your AC to work harder than ever, increasing its energy use. Whenever you are using your AC, it is best to keep all doors and windows closed.
2. Address any air leaks
Do you notice a draft when you walk by any of the windows or doors in your home? If so, you likely have an air leak that needs to be addressed. Air leaks allow the conditioned air in your house to escape, forcing the AC to turn on more frequently to keep things cool and, as a result, use up more energy. Stopping air leaks with caulk or weather stripping can save you a lot over the years.
3. Keep the thermostat setting reasonable
We know that it is a wonderful idea to come home and set your thermostat as low as it can go, but at a certain point, this can become a pricey placebo. For one thing, your AC can only lower the temperature of your home by 20°F below what the temperature is outside. It is a good idea to keep your thermostat set to 78°F to 80°F during the hotter parts of the year. This temperature setting is ideal for keeping the home comfortable without forcing you to use up extra energy to do it.
4. Change the system's blower filter
If you haven't already, we'd advise checking on your filter and changing it on a regular basis. Keeping a clean filter in place for your AC unit helps to prevent debris from getting into your AC system and hindering the cooling process. It also keeps the airflow into the system stronger too.
5. Schedule maintenance each year
Last but not least, make sure to get the maintenance that your air conditioner needs to keep it functioning efficiently and effectively. Regular maintenance can prevent an annual loss of efficiency and it can also help reduce the chances of repair needs by up to 85% over the course of the system's lifespan. Combining regular maintenance with the other best practices we've listed here can ensure you get the best performance from your AC for the maximum number of years possible.
Need help lowering your energy bills while keeping yourself cool? Schedule your next service with Bayonet Plumbing, Heating & Air Conditioning.