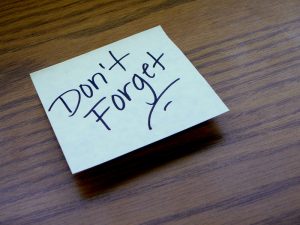 Other regions of the country have already started to turn their focus to their heaters, but here in Florida we are still giving our air conditioners plenty of use. After all, we know that if colder weather does arrive, it still won't be doing so for a while.
With how much use these systems get in our area, we want to make sure that they receive the care they need. That's why it is vital for you to know that you can still get AC maintenance in Orlando, FL if you haven't done so yet this year.
But is it worth it? And isn't it a little late for a tune-up? We'll answer these questions and more below.
The Point of Maintenance Is Prevention
Maintenance is something to remember to schedule each year. This is because the key point of this service is to prevent small problems from worsening. For example, cleaning out dust build-up in the system stops it from hindering the cooling process and causing short cycling. Likewise, changing a system filter helps keep more dust out and keeps airflow strong.
Maintenance Offers More Than One Benefit
As we mentioned, maintenance is meant to help prevent problems. This can show up in some of the following ways:
Prevents a loss of efficiency: Regular maintenance each year helps prevent a loss of 5% of your system's energy efficiency.
Prevents a loss of effectiveness: A well-maintained system will be better able to get its job done, rather than battling to do the bare minimum.
Prevents increased repairs: Annual tune-ups can help prevent up to 85% of the repair needs a system would have otherwise over the course of its lifespan.
Prevents early replacement: No one wants an early replacement. Maintenance helps ensure you get the maximum number of years out of your system.
Late Maintenance Is Always Better Than None
Some people run into the false idea that just because they didn't get maintenance done in spring for their AC, they shouldn't bother. Let's be clear here: late maintenance is always better than none. Even when done later in the year, the tasks accomplished during maintenance will still provide the benefits we listed above.
Have a Heat Pump? You Need Tune-Ups Twice a Year
If you have a heat pump we also want to clear up a possible misconception. Having one system that does the job of two doesn't mean you only need to schedule maintenance once a year. Your heat pump does a lot of work! Because of that, your system actually needs twice the amount of maintenance, once in spring and once in fall. If you haven't gotten your heat pump tuned up yet this year, now is the time to do so.
Whether you are on schedule or running late, maintenance is going to be helpful to any home comfort system that hasn't broken down completely. Make sure to get the best service from the best team around to see the best results.
Contact the experts at Bayonet Plumbing, Heating & Air Conditioning to book your tune-up.