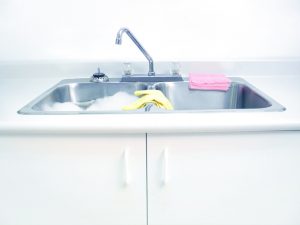 The holidays are usually the hardest time of the year for your home's plumbing system. Whether you only had the people in your home to celebrate with this year or you organized a small gathering to enjoy the holiday festivities, your pipes, drains, water heater, and other plumbing appliances are likely to see a lot of extra action.
Extra action can translate to additional wear and tear which can ultimately lead to issues with your plumbing system. Thankfully we are around to help. Rather than waiting for problems to arise, contact a professional plumber in Palm Harbor, FL for some help when something seems off. With the assistance of our services and the tips we've listed below, you are sure to enjoy a post-holiday season that is more relaxing—as it should be!
Tips To Help Your Plumbing After the Holidays
Using these tips, you can help your plumbing system start the new year in better condition and make things less stressful for yourself too.
Do a check for signs of a leak: Do you know what the signs of a leak are? If not, you should brush up because catching a leak early on is important. Watch out for warning signs like the sound of running water, a running water meter, visual watermarks, and even the smell of mildew or mold to figure out if you have a leak in your home. If you suspect a leak, make sure to schedule leak detection and repair ASAP.
Make sure to go easy on your drains: Your drains can handle a lot but that doesn't mean you should put everything down the drain. Avoid letting certain things down your drain like fats, oils, grease, bones, and other items that can collect in the pipe and create a clog. Scheduling a drain cleaning service can help to avoid this issue too.
Try to keep demand on your water heater low: We know that long hot showers can feel fantastic on a  cold day, but it is a good idea to keep showers on the shorter side, especially after the holidays. Keeping demand on your water heater to a minimum can help reduce the chances that it will develop a repair need in the near future. Water heater maintenance will reduce the chances of a repair even further.
Schedule drain cleaning services, leak detection, and other services in a timely manner: Professional plumbing system services are going to make a huge difference in how well these systems work. Drain cleaning can prevent or address clogs and elongate drain lifespan. Leak detection can let us pinpoint where a leak is to repair it. Other services are going to help your other plumbing systems and appliances just as much and help keep your home functioning.
The holiday season can be rough on your plumbing system. With the help of our professional services, you can enjoy knowing that your systems will be in better condition even after the holiday hurricane wraps up.
Contact Bayonet Plumbing, Heating & Air Conditioning to schedule your plumbing services.