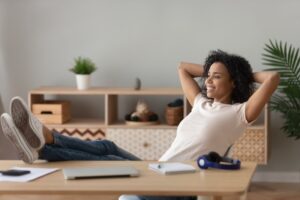 Keeping your home comfortable requires more than just the right temperature setting on your thermostat—it also requires good air quality. Air that is too dirty or humid can't cool down well. Likewise, air that is overly dry (not really a problem around here, we know) is hard to heat up.
We have a question for you: How is the air quality inside your home? IF you aren't sure whether it is where it needs to be, we'd like to offer a helping hand. We are a Tampa HVAC company that can assess the air in your home and pair you with a great IAQ system to address the biggest comfort hindrances you have. Discover more about our IAQ system options below and reach out to us when you want to clear the air in your home.
3 IAQ Systems and Services That Can Benefit Your Comfort
You want the best possible indoor air quality in order to achieve the best comfort at home. So how do you go about doing that? If you are battling against excess dust and dirt, a vacuum and a cleaning cloth will only go so far. This is one of the many areas we can help with! We have three key systems and services we can provide to address the biggest issues that are common in Tampa area households.
Air Cleaners (Filters): Air cleaners use filtration technology to tackle some common contaminants that people battle with the most (dust, dirt, pollen, fur, etc. This can help keep your home cleaner, keep your HVAC system cleaner, and improve allergy or respiratory issues. This system is installed in your ductwork so it can clean the air before it reenters your home.
UV Light Purifiers: A ultraviolet light purifier uses, as you may have guessed, UV light to clean the air in your home. Also installed in your ductwork, UV purifiers are able to address additional airborne invaders like viruses, bacteria, and even smoke or odors. UV purifiers can help keep your home healthier, leaving you more comfortable in the long run.
Duct Cleaning and Sealing: If you have ductwork, you'll want to know about our duct services. These services can help improve your IAQ and your HVAC system performance overall. Duct cleaning addresses any built-up dirt and debris in your ducts that could otherwise be blown into your home. Duct sealing is the solution for leaks in your ductwork that let conditioned air escape (reducing your home comfort) and let dirty air in (harming your IAQ).
Your indoor air quality plays an important role in your comfort all year long. That is why we make sure to provide the systems and services that will benefit homes in the area the most. Our team is staffed by experts who know how to improve your IAQ the right way.
Our goal is to provide services that improve your quality of life. From AC and heater repairs to IAQ system installations, you can trust our team to take care of your home comfort.
Contact Bayonet Plumbing, Heating & Air Conditioning to schedule an appointment or to learn more.