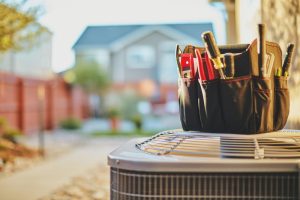 Okay sure, here in Florida we rarely go a day without using our air conditioners, so what exactly does "pre-season" mean when almost every day feels like summer? The line between winter and summer can be a little unclear, so to be a little more specific, we are referring to the months leading up to April, before temperatures climb into the 80s and beyond.
Scheduling your AC services before temperatures skyrocket is the best way to ensure a comfortable, enjoyable summer. You have plenty of other things to worry about besides a faulty AC, like getting the perfect tan, finding the best ice cream parlor, and remembering to pack the sunscreen when you head to the beach. When you schedule your AC services now, you can rest assured knowing that your system will keep you cool and comfortable, even during the hottest heatwave. Keep reading to learn more about the benefits of pre-season AC services. 
Here's Why You Should Schedule Your AC Service Now
1. Efficiency
Perhaps the most important reason to keep up on AC services is efficiency. Scheduling your AC services ahead of the game ensures that your system will remain efficient all summer long, keeping repair costs and energy bills to a minimum. During your maintenance visit, your HVAC technician will thoroughly inspect your system for any signs of an issue and perform minor adjustments when necessary. When your system is efficient, you'll spend less time worrying about your budget and more time enjoying the summer fun.
2. Reliability
Scheduling your AC services now ensures that your system will be reliable throughout the course of the summer. There is nothing worse than dealing with a faulty air conditioning in the middle of summer, and certainly, no homeowner is prepared to deal with a full-system breakdown when they rely on their system most. Your HVAC professional can get your system up to speed and ensure that is equipped to handle all your cooling demands.
3. Convenience
Far too often, homeowners wait until the last second to schedule their AC services. This results in incredibly high demand for HVAC technicians, making it quite difficult to schedule a visit that works for your schedule. Calling for services ahead of the season ensures that there will be plenty of time to perform all necessary AC repair in Orlando, FL before the service calls come pouring in.
Don't Hesitate to Contact a Pro
You should only trust an experienced HVAC professional for all your air conditioning services. There are plenty of amateurs and DIY enthusiasts willing to service your system, but sometimes an attempt to save money could end up costing you hundreds in the long run. It is always better to contact a professional to ensure a job well done the first time. Regular AC maintenance is the best way to keep your system running efficiently and effectively for many years to come, so don't hesitate. Summer is just around the corner!