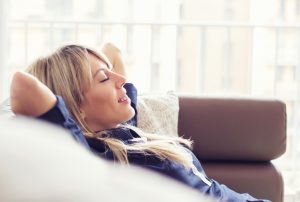 Summer is here and now is the time to enjoy some extra hours outdoors in the sun. Whether you plan to spend your time poolside or you are looking to get to every concert you can, it is highly likely that you want to be able to return to a cool home at the end of the day.
We are on board with wanting to make the most of summer and getting the most from your home comfort system. That's why we've put together this great list of ideas to help you prepare for summer so you can enjoy every minute of it.
6 Ideas To Get You Ready For Summer
It pays to be prepared. Use these tips to ensure you are fully prepared for summer. Thinking ahead now will save time later, leaving you extra hours that are better spent on enjoying yourself.
Pull the curtains before you leave for the day. Whether you are heading out or staying home, keep the blinds shut and curtains drawn to keep out the majority of the sunlight throughout the day. This keeps the house cooler and makes it a lot easier on your AC and your energy bills.
Change the filter now before it impacts your comfort. Your air filter is vital to the health of your AC system. Changing your filter now saves you from needing to remember it later when a clogged filter may have already started causing trouble for your home.
Plan ahead to get together with friends. We all want to make up for some lost time this season. Call and text your friends to figure out when you can all get together. These are the days that you can set your thermostat a little higher to make things easier on your AC when no one is home.
Upgrade your thermostat to get better temperature control. Opting for a thermostat upgrade in Pasco County now will be a big help later in the summer. This is because a newer thermostat will offer better temperature detection and control. What's more, a wireless or smart thermostat will allow you to adjust the temperature while you are on vacation which provides better peace of mind.
Figure out what temperature to keep the house at. Speaking of your thermostat, setting the indoor temperature shouldn't be a game of "how low can you go?" Instead, look to the Department of Energy to determine what setting may be best. Recent guidelines suggest 78°F is the optimal setting for comfort and energy savings.
Check your BBQ now for better grilling later. Looking forward to hosting a BBQ or two this summer? We are too! Make sure your grill is ready to provide though. Clean and prep your BBQ to ensure it is ready to roll when your friends come by to celebrate Independence Day this year. (And if you haven't already, knock out your AC maintenance while you are tuning everything up.)
Contact Bayonet Plumbing, Heating & Air Conditioning for your home comfort needs this summer.