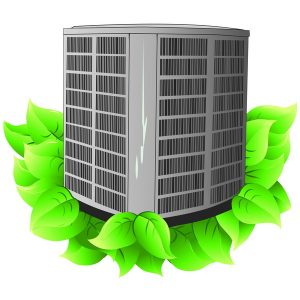 We are officially in the spring season which means that summer and the high heat our area is known for is right around the corner. Now is the time to make sure you are prepared. Is your BBQ ready for that backyard cookout? Do you have enough towels for all the trips you may be taking to the pool or the beach? What budget do you have for ice cream and frozen yogurt?
These are all important questions! But make sure not to forget to consider your air conditioning in Palm Harbor, FL. You might make it through the summer with fewer days spent on the beach but we'd guess that you really want to make sure that your AC is going to be able to provide for your daily.
So, while you get started on your summertime to-dos, make sure to remember to include your air conditioner maintenance on the list of things!
The Benefits of Air Conditioning Maintenance
We advise everyone get maintenance for their air conditioner before the heat of summer hits. This is because this service is going to offer several benefits which include:
Improved energy efficiency: When your AC receives yearly maintenance it will help to ensure that it performs with the best level of energy efficiency possible. Maintenance can prevent up to a 5% loss in efficiency each year.
Optimized system performance: Maintenance is also going to ensure that your air conditioner is going to operate the way it is meant to. A well-tuned system is going to perform more effectively and easily than one battling with problems like a dirty evaporator coil or loose parts.
Reduced risk of repairs: When you get a yearly tune-up, you are also going to be preventing a good deal of repair needs that may pop up otherwise. Regular maintenance prevents up to 85% of the repairs that your system may need otherwise. This is because the small issues addressed in a tune-up are prevented from escalating into repair needs.
Extended system lifespan: Last but not least, maintenance is also going to help you get the most out of your air conditioner. This means that, rather than your system barely making it to the 10-year mark, it is going to be more likely to make it closer to 15 years old before needing to be replaced.
Schedule Your Tune-Up Today
Getting maintenance done on your air conditioner today is going to benefit you in the long run, as we've explained above. What's more, getting your tune-up now ensures that you won't have to spend any time without your AC running when you really want it. You won't have to  leave your AC system off to get it maintained when you'd rather have it running and keeping you comfortable
If you haven't already, reach out today to get your maintenance appointment scheduled for your air conditioner so you can enjoy a reliably cool summer season.
Contact the technicians at Bayonet Plumbing, Heating & Air Conditioning to book an appointment. We use quality products, provide quality service, and employ quality people.