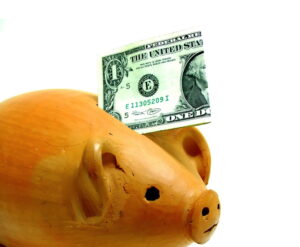 It may not always seem like Florida gets a winter season but it does. And on the days when the temperatures get especially chilly, we need to be able to keep comfortably warm. That is why homes around here are outfitted with effective systems for heating in Brandon, FL.
Even if you only run your heater for a brief period each year, you want it to be efficient as well as effective. High energy bills would make anyone question the benefit of running their heater. That is why we want to help you achieve the best level of efficiency possible in your home this season.
Read on to discover some helpful tips for efficient home comfort this season.
Keep doors and windows closed
We all love getting some fresh air in the house by opening a window. However, we'd suggest keeping that habit to a minimum throughout the year, at least anytime that you are running your HVAC system. Keeping your doors and windows closed will keep cold air out of your home allowing you to stay warmer throughout the year and reduce your demand on your heater.
Let the light in
We get a great deal of sunlight around here so let's use it to our advantage! Open those curtains and blinds to let in the sunlight throughout the day. This allows you to enjoy radiant heat from the sun which helps keep your home warm. As you can guess, this helps to keep your home warmer, helps you stay more comfortable, and helps to reduce the energy your heater has to use to keep things cozy indoors.
Layer up to get cozy and keep warm
On a cold day do you head to your thermostat first or your closet? We aren't saying that you should hide in your closet all day! We are saying cold days are the times when you should break out the sweaters or long-sleeved shirts to help keep you warmer. This way you can turn down the thermostat without undermining your comfort.
Get expert services for your heater; don't DIY
Last but certainly not least, make sure to have a professional provide any and all services that your heater needs. This includes maintenance and repairs! Heating maintenance is best to get done once a year, even if you don't run your heater all that much. Additionally, heating repairs should always be left in the hands of an expert. This ensures the repair is done correctly and safely.
When you need help keeping your heater running effectively and efficiently, you can rely on our team to get the job done. We can work with you to discover the best ways to get the most out of your heater. We can also help to provide the expert services you need for your heater to continue running properly for the longest number of years possible.
Contact the team at Bayonet Plumbing, Heating & Air Conditioning to schedule your heating system services today. We strive to make the lives we touch better.