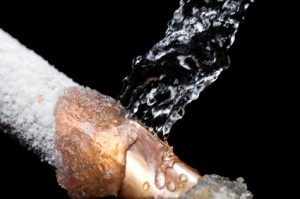 Our team of plumbing pros has served homes throughout Florida for over 45 years. In that amount of time we've seen our fair share of plumbing troubles that needed to have been seen to long before our plumbers got there. Why does this happen? Because many people don't realize when they have a plumbing emergency on their hands.
Our goal is to help you avoid situations like this. If you have an emergency issue on your hands, you should be able to reach out for service ASAP. The question you may have though is what exactly qualifies as a true plumbing emergency. If you are ever unsure it doesn't hurt to ask. However, to help, we've provided a brief list of plumbing issues that absolutely qualify for a call to an emergency plumber in Clearwater, FL.
4 Issues That Really Are Plumbing Emergencies
These are situations that absolutely qualify for a call to your local emergency plumber:
You have a burst pipe: Leaks are never a good thing to have in your home. A burst pipe is even worse because it can cause even more damage that will lead to high repair costs. If you notice you have a burst pipe under your sink, in your wall, or anywhere else in your home, you need to get a professional to come by a fix the problem ASAP.
Your water heater has broken down: Being without hot water is an inconvenience at best and a health hazard at worst. You shouldn't have to get by without any hot water for longer than absolutely necessary. When your water heater breaks down and leaves you without any hot water, it is definitely worth a call for emergency plumbing service.
Your toilet is leaking: Is your toilet running non-stop? Or perhaps the seal around the toilet itself is coming apart and allowing moisture or water to collect on your floor. Whatever the case, you shouldn't ignore a leaking toilet. You should reach out for emergency repairs to this vital plumbing appliance.
You have multiple clogged drains in your home. One clogged drain in a kitchen or bathroom that is easily cleared with a plunger shouldn't create much worry. However, if you have multiple drains in your home that are clogged and unable to be cleared, it means that you have a bigger problem on your hands such as a blocked sewer line. This is worth a call for emergency service.
We know that plumbing troubles have a tendency to show up at the worst possible time. That is why we offer emergency 24/7 plumbing services to residents in Pasco County and the surrounding areas.  When you have a problem with your home's plumbing, check with our team to get a professional plumber to come by ASAP. Even if you aren't sure whether or not you have an emergency, it never hurts to ask!
Contact the team at Bayonet Plumbing, Heating & Air Conditioning to schedule your appointment for plumbing services or to ask about our emergency plumbing services.